Welcome to LavaBene
Get healthy to lose weight- -Not the other way around
" The New Trend of Family Activity 

Detox, Nothing to Do with Age!!"
Change your health concept!
Fix Root Causes • Not Treat Symptoms
Restore the body's self healing power – Boost your immune system
Join us to prevent disease and renew your health.
Lavabene has helped thousands of people feel better.

Hearing the tremendous feedback from our clients has been our best reward.
We Offer
FIR Treatments

Anions Treatments

Hyperthermia Treatments
Resulting in better health, beauty and anti-aging benefits
Ping Ping is still searching for and finding the best and most holistic therapy products from Asia to include in LavaBene's services in order to reduce the time of struggle and misery for unhealthy individuals.
Congrats Vivian Nguyen!
You are the lucky #7000
We have reached the 7000th name on our client register
All of us at LavaBene thank you for trusting in coming to us for your one-stop health treatments.

To see how LavaBene can restore your health view the videos below or read the


LavaBene has proven to be effective in relieving people from the nagging symptoms of practically all chronic conditions.
Try our process to see how it can make you feel good both inside and out. Read details on its effective fight against chronic conditions!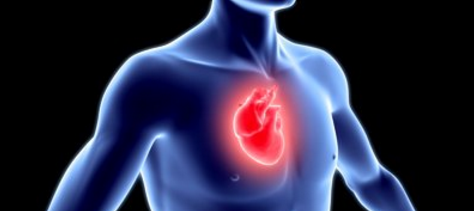 Feel Better Inside to Look Better Outside
LavaBene Natural Detox Spa offers an authentic Eastern steam-bath to those seeking a time-tested way to look and feel younger. LavaBene induces deep sweating and increased heart rate to detoxify your body without the physical stress of strenuous exercise or the fatiguing heat of a conventional sauna. Our truly unique detoxification experience is as relaxing and rejuvenating as being warmed by the morning sun.
The LavaBene concept is akin to the far-infrared (FIR) sauna that uses FIR to create heat. A traditional sauna uses heat to warm the air, which in turns warms your body. An FIR sauna heats your body directly without warming the air around you. Compared with man-made FIR saunas, however, LavaBene is completely natural and without the risks and side effects of man-made FIR sources.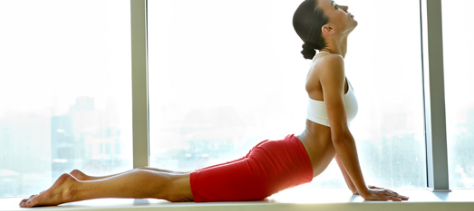 Twenty Years of Rejuvenating Benefits
LavaBene will improve your holistic well-being by getting rid of the toxins from your blood stream and organs, including free radicals, lactate, radiation, residual alcohol, residual medications, chemicals and heavy metals from the air, food, and water. It not only relieves chronic health problems (such as fatigue, migraine, aches and pains, itchiness, soreness, and stiffness) but rejuvenates your skin to leave it looking smoother and younger.
Our one-of-a-kind detoxification is a tried and true Chinese practice, patented in Taiwan and China and patent-pending in the United States. This highly sought-after therapy has been successfully used for almost 20 years by the women of China and Taiwan to help them regain their youthful vigor, as well as by Chinese and Taiwanese hospitals to relieve suffering of patients from various chronic ailments caused by toxins. Chinese Olympians have also begun incorporating the therapy into their workout regimens to detoxify and optimize their fitness levels.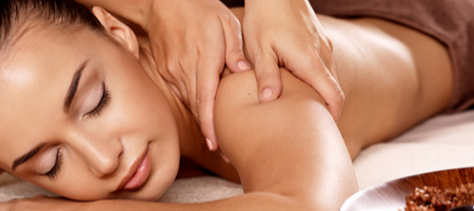 The LavaBene Therapy Process
Giving your body and mind calming time before and after the session would be key to the best result.
Step 1. Enjoy an optional therapeutic massage. The masseuse probes at touch points that reflect the health of your organs, and can help diagnose ailments. It also helps to loosen any tightness and blockages to improve flows through your body and thus the Lavabene session's effects.
Step 2. Ease into your single-person private spa for the LavaBene detoxification therapy. Rest assured that each private spa is cleaned and sanitized after every use. Sit in contemplative stillness for 20-30 minutes as your body flushes out toxins through a thorough, deep sweat. Clients desiring ultimate detoxification visit 3 times per week.
Step 3. Retire to our calming lounge to continue to enjoy the cleansing benefits of your LavaBene therapy. The detoxification effects will continue to flush out toxins for 30 minutes or longer after the therapy. We encourage you to sit and relax for at least 10-15 minutes and drink our Lava water to replenish lost fluids and reap the benefits of additional negative ions.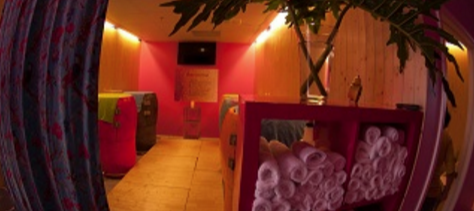 The Only Spa of Our Kind in the US
Enjoy the rejuvenating benefits of LavaBene spa therapy in a tranquil setting, right here in Houston! Located in Chinatown, our beautiful wellness center offers state-of-the-art essentials nestled in a warm and inviting atmosphere.
In fact, we are proud to be the first – and only – spa of our kind in the entire United States.
LavaBene for Your Health
LavaBene has proved to be effective in relieving people from the nagging symptoms of practically all chronic conditions.
Try our process to see how it can make you feel good both inside and out. Read details on its effective fight against chronic conditions!